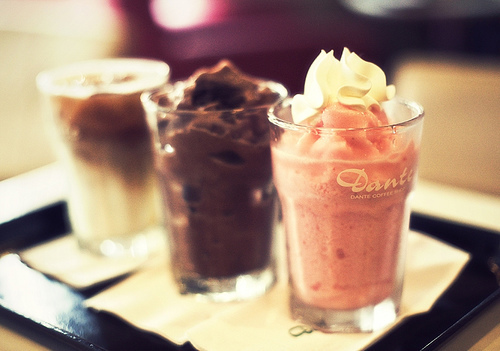 [source]
This is how to make a milkshake pretty close to a Wendy's Frosty. I made it tonight in my new blender and it's yummy. I added the instant coffee to it. You might need to let the ice cream melt a bit first.
Add 1 tsp. instant coffee or espresso powder for a great mocha-flavored frosty.
3/4 cup milk
1/4 cup Nestle Quik
4 cups vanilla ice cream
1. Combine all of the ingredients in a blender and blend on medium speed until creamy.
2. Freeze for an hour if the mixture is too thin.
Makes 2 drinks.

http://www.annarbor.com/entertainment/food-drink/frosty-kitchen-mailbox/
P.S. Next week I might just have a giveaway for you.