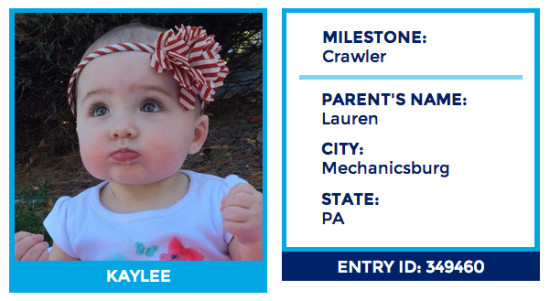 Friends! Will you please vote for Kaylee in the Gerber Photo Search 2014?
Her entry ID is: 349460 and she is in the crawler milestone.
You will have to make an account to vote, but it only takes a minute, and you can search for her in the gallery by her ID.
You can vote once a day, every day through December 14th.
Thank you so much!