There is a free bookstore in Baltimore called The Book Thing. They make the money to cover expenses by picking out specific books and selling them online. Everything else is sorted out and free to take, as many as you want. Well, actually the site says you're limited to 150,000. 😉 I'm thinking of taking that challenge.

Sunday, we dropped off a few bags for donations and brought home a bunch in return. And now I am the proud owner of 17 Babysitters Club books! haha! I used to have them all as a kid, but I have no idea what ever happened to them. I got them via one of those mail club thingies.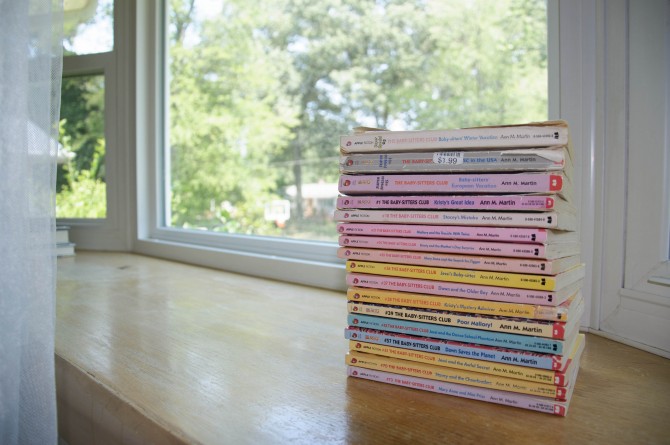 And here are all the other books I got. The two photography books are kind of a sociological look at photography, one having a more analytical bend than the other – sounds like they were written just for me. :D.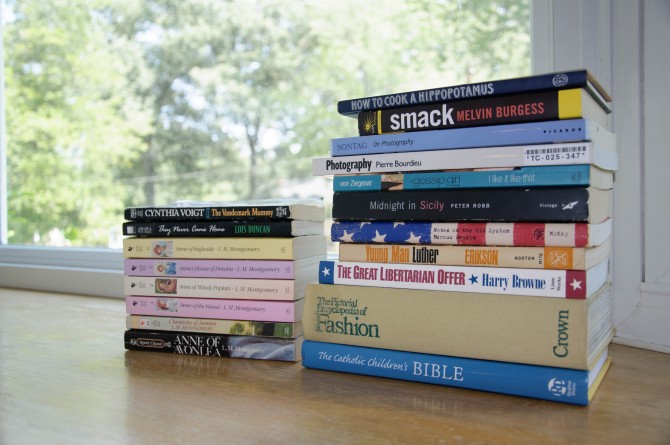 Believe it or not, I have never read an Anne of Green Gables book, so I guess I will have to change that. I dunno, I wasn't a very dreamy child haha. I preferred the BSC. Anyway, I know we have the first one though and a few more, there might be duplicates, but they're packed away right now so I'm not sure.
That Hippo one.. it has weird advice in it. I haven't really gotten to look through it yet. Expect more about that.
And I'm thinking some future posts on what's in that Encyclopedia of Fashion, yes?