This week we're back into the part of the collection with words. 😉 This postcard is from Mt. Vernon, and as usual it's from my family.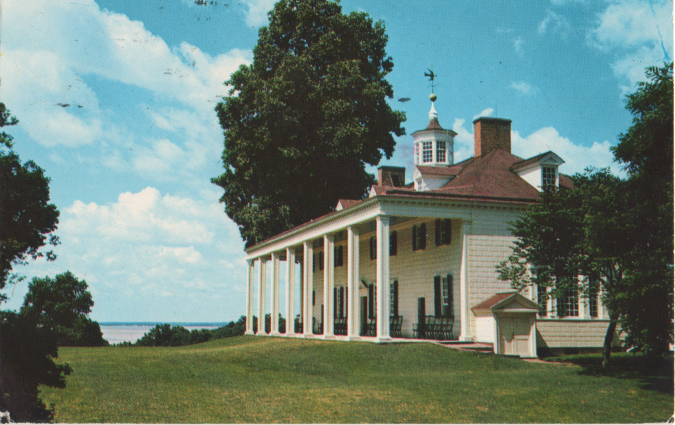 East Front at Mt. Vernon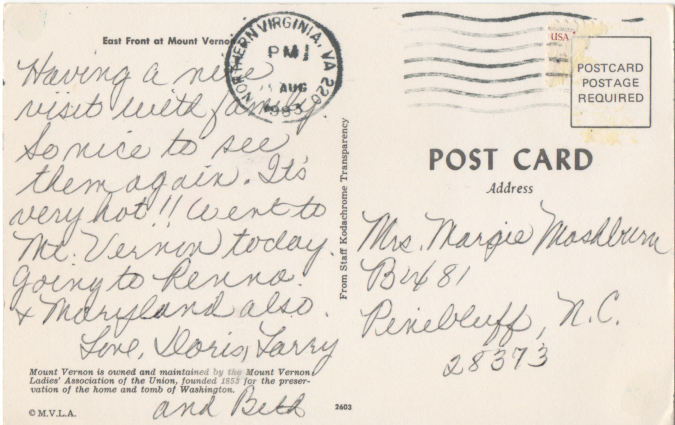 Having a nice visit with family. So nice to see them again. It's very hot!! Went to Mt. Vernon today. Going to Penna and Maryland also.
Love,
Doris, Larry and Beth
Check out the rest of my Postcard Project.