Yay!! I'm an official..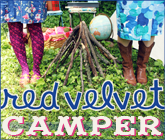 six weeks of craftiness.. i can't wait til it starts!! [go purchase a spot in the class if you haven't already!]
also..
so, i said that i went up to PA & it was like thrifting. well, here are all the dishes i got. sorry for the crap pictures.. i was in a hurry to put them all away.
the thing is, none of these are really ones i would choose, but after cleaning them up real well, i decided that they're kinda cute and we need dishes. 🙂 i like that the fruit ones are more blue-ish than green, that helps them look cuter to me.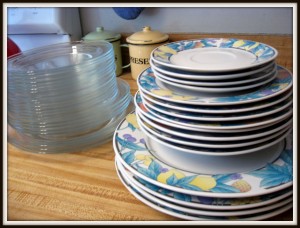 these were my fave dishes growing up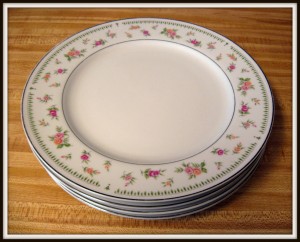 i decided this is old lady, but acceptable to like anyway.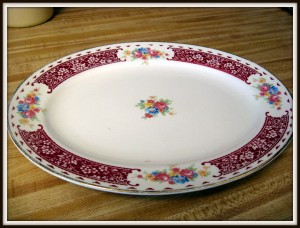 this one is great.. you can't use it for food – there is a warning stamped on the bottom that says it can poison the food. i'm going to use this one and the next plate for my craft area [that doesn't actually really exist at the moment]. and these two are my favorites. it's funny how much my tastes have changed, because not even a few years ago, i would have hated these and liked the other ones better.