stinky puppy saw her first cows this weekend! husband and i went up to PA to visit & go through old stuff. we were inside when we heard her squeaking outside & thought there was something wrong, so we all went out & saw one of the cows come out toward the fence in the backyard.
so, we took her out to the backyard, and let her visit the cows. she was on the other side of an electric fence from them and i think she was trying to herd them from there, like the aussie shepherd she is. the first lonely cow looked really mad & as she kept barking and barking at them, more cows came out, until finally there was a line of 6-7 cows just starting her down. mission accomplished, right? i mean, she did get them in all one spot. 😉
going up this weekend was kind of like thrift shopping. i found a lot of fun goodies, unfortunately you'll have to wait until another post. but, i do have some silly attempts at me drawing to appease you.
i drew this forever ago.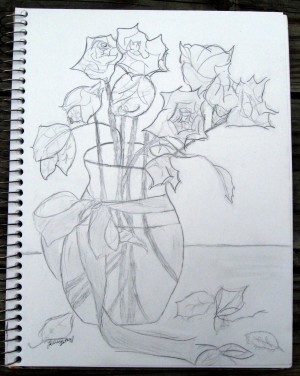 this is working through a few sketches in a book i got out of the library. i actually got out a bunch of books and am slowly working my way through them because i really can't draw, [i'm really bad at depth!] but i would love to be able to!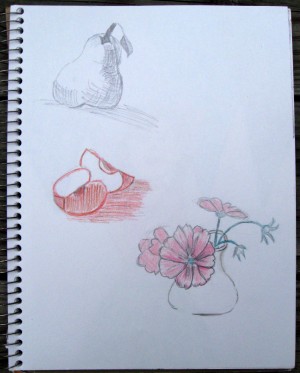 for fun 🙂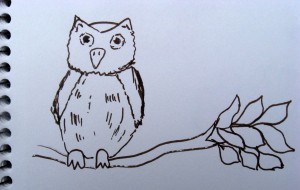 also.. pretty!!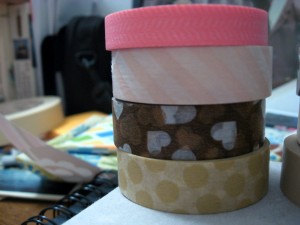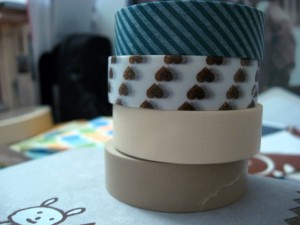 and my new toy!!!! [wow, i seem to be getting lots of these lately, too fun!] the instax mini 7s!!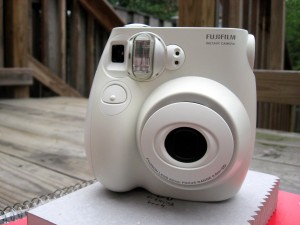 and test pics. ❤