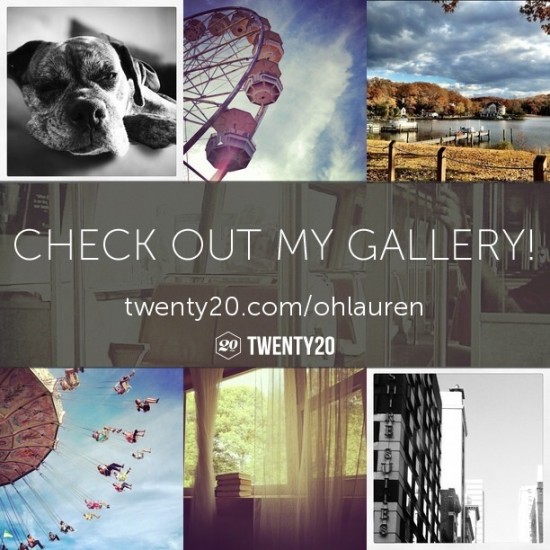 Twenty20.com is a website that allows you to connect to Instagram, upload your photos and sell them on canvas, as framed prints or greeting cards or even as cell phone cases – allowing you to share your iPhoneography with the world.
I just recently updated my gallery and I would love if you'd have a look. Personally, I'm thinking about buying some of my own photos just so I can see them framed and feel special, haha!
And if you have a gallery, please share it here, I'd love to look at your work!