This week's postcard is from my home state, PA! It kind of sums of what I think of when I think of home.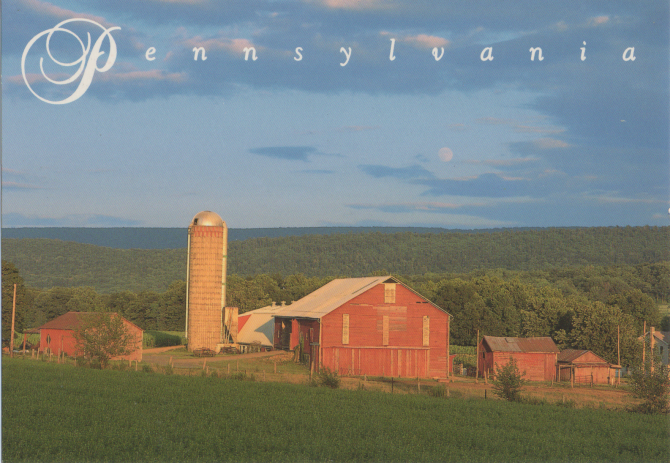 Pennsylvania
A tranquil rural setting with golden fields nestled among rolling hills. This is the Pennsylvania countryside. As was done a century ago, horses still pull machinery up and down the fields of many a Pennsylvanian farm.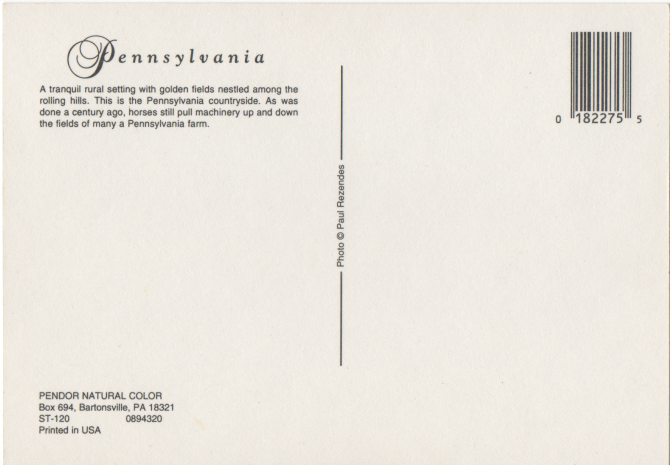 Check out the rest of my Postcard Project.