From 1972, ten years before I was born. "Mama" would be my great grandma, who I have never met.
Greetings from Savannah, Georgia!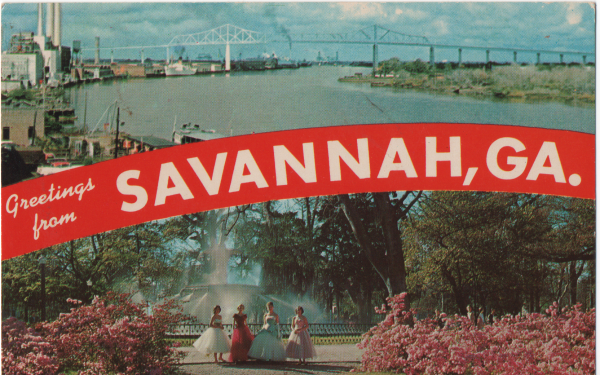 The Eugene Talmadge Bridge
The Eugene Talmadge Memorial Bridge is dedicated as a memorial to the late former Governor of Georgia, was built at a cost of $14,600,000. The structure is 6,034 ft. long with a vertical clearance of 135 feet over the Savannah River.
Forsyth Park is one of the numerous beautiful parks that dot "The Hostess City of the South". Every Spring, when the thousands of azalea bushes in this park along with other flowering shrubs and trees are in bloom it presents a gorgeous riot of color.
The beautiful fountain was modeled after that in the Place De La Concorde, Paris, France.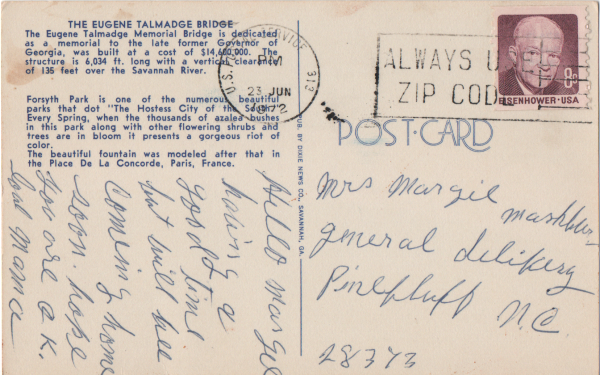 Hello Margie
Having a good time but will be coming home soon. hope you are o.k.
Love, Mama
See more of my postcard project.