I am now officially a collector of vintage Pyrex! Yes, me and everyone else who has a similar blog to mine! Haha, I don't mind though, if I didn't see other people talking about them constantly, I would have never realized that they're very pretty and they're exactly my sort of thing.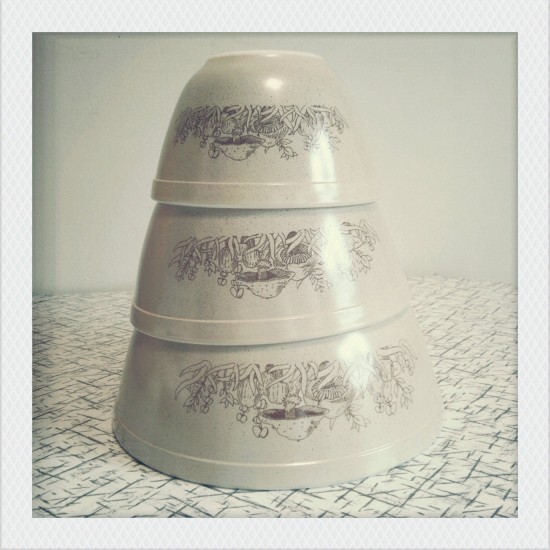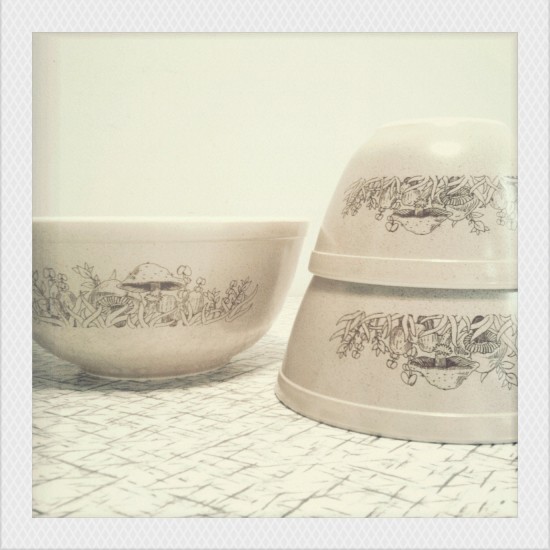 I have been thrifting for them for awhile and have never seen any anywhere (other than Etsy and Ebay) and then all of a sudden someone offers these nesting mixing bowls on Freecycle! Um, yes! Zero dollars!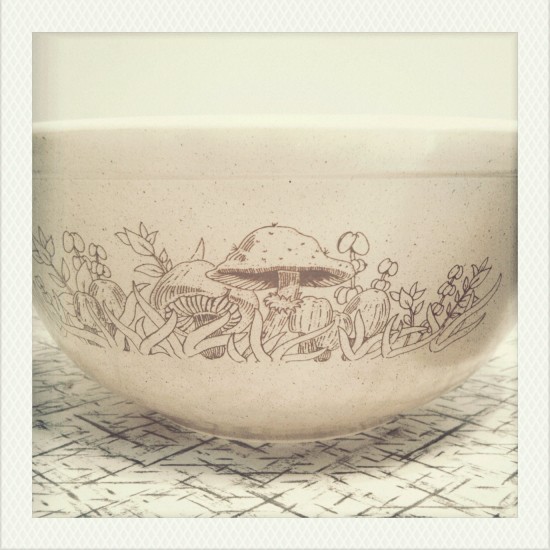 This pattern is called Forest Fancies which I learned from this awesome website called Pyrex Love, which you should check out. Unless, you're my husband who has pretty much solidly made fun of me since getting these. "I guess anything can be found being collected on the internet", says the geek who has all sorts of interests revolving around elves and trolls. At least mine are pretty and useful, haha!
I also collect campfire and woodland creature themed items, vintage thermoses, postcards and instant photos. And, well, anything vintage that's cute and that I want to use or for decor, like my vintage typewriter and sewing machine. What kind of things do you collect?