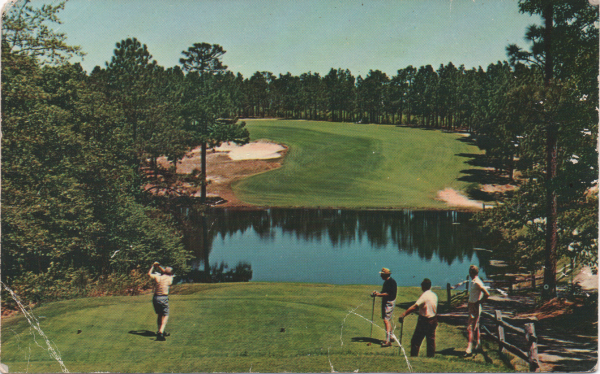 Southern Pines, N.C.
The Mid-South Resort
The third hole of the Pine Needles Lodges and Country Club Course.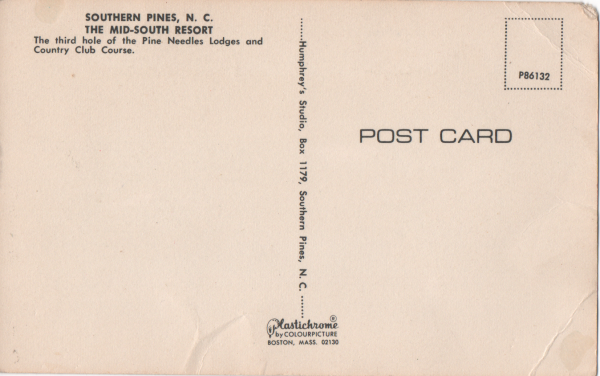 My mom was from the Southern Pines area. Her father, my grandfather, Bruce Mashburn actually helped build golf courses, though not this one. But, there is a famous one in the Dominican Republic called The Teeth of the Dog that he helped build. He's mentioned in the book Bury Me in a Pot Bunker, which I have a copy of, haha!