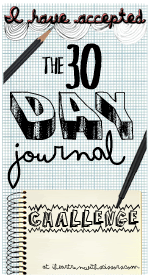 i can't believe it's friday. this week went by so fast and i didn't blog anything and i am so bad. yell at me, now!
also, i have mad plans of squirting my husband with the hose tonight, mostly because he hates stuff like that.
anyway, so, i already did prompt one, but i had a favorite part of it and so i traced it out and onto another page and i like it a lot better now. *shrugs* that's how it goes, i guess. i still like the first page but this little corner makes me happier! i want to take this part and make 100 things with it. i've never been so proud of something i've made before! 🙂 and i didn't copy anyone, as far as i know (i sure hope not) and i just did it and i liked it. that's exciting!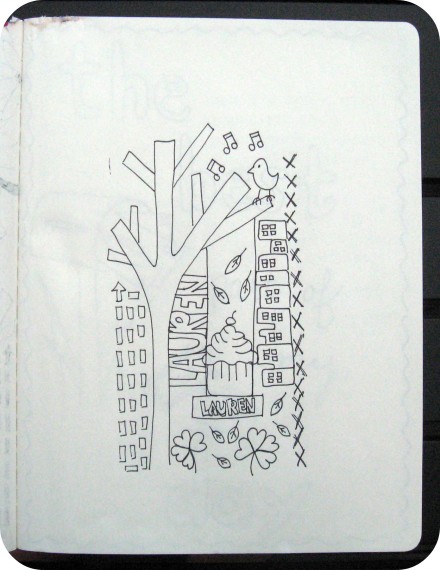 day 2 prompt: What is the BEST part of your day?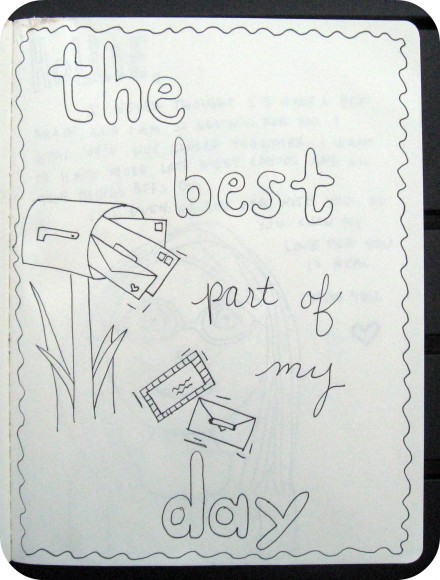 day 3 prompt: It's always nice to share with someone why you love them. Today, I want you to draw a picture, doodle, sketch, of a person who you love, or admire. Then, write that person a letter telling them why they mean so much to you!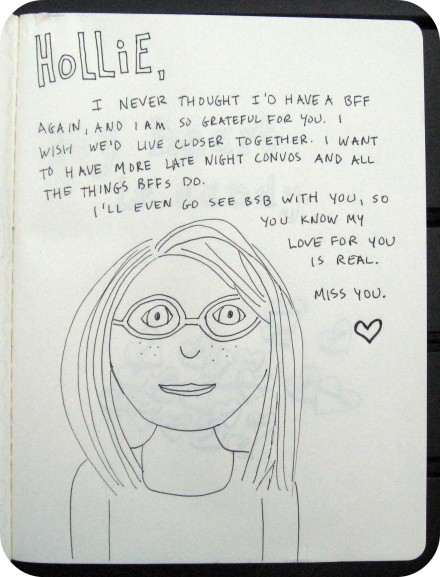 day 4 prompt: What does your heart look like?