Hi guys! So, I had every intention of keeping up with this and then I just.. didn't feel it. Not at all. And then I felt overwhelmed thinking about trying to catch up, so I decided I'm just not going to catch up, not really.
Kaylee turned 6 months old two weeks ago. She is rolling and scooching/army crawling, and she gets around really well this way, so I wouldn't be surprised if she kept this up for awhile before actually crawling. She laughs and smiles all the time, she's such a happy baby. She loves when I bite on her belly, she laughs hysterically. She has started noticing the cat and dog about a month or so ago and she really thinks they're pretty funny, especially loves laying on the floor, kicking at the dog. And of course, she's the most amazing, beautiful little thing on the entire planet. (And I love that she looks just like me..)
I'm breastfeeding and I intend on going for quite awhile yet, but I've started introducing a few solid foods, namely bananas, which she has sorta managed to get into her tummy haha.(These were taken by my husband.)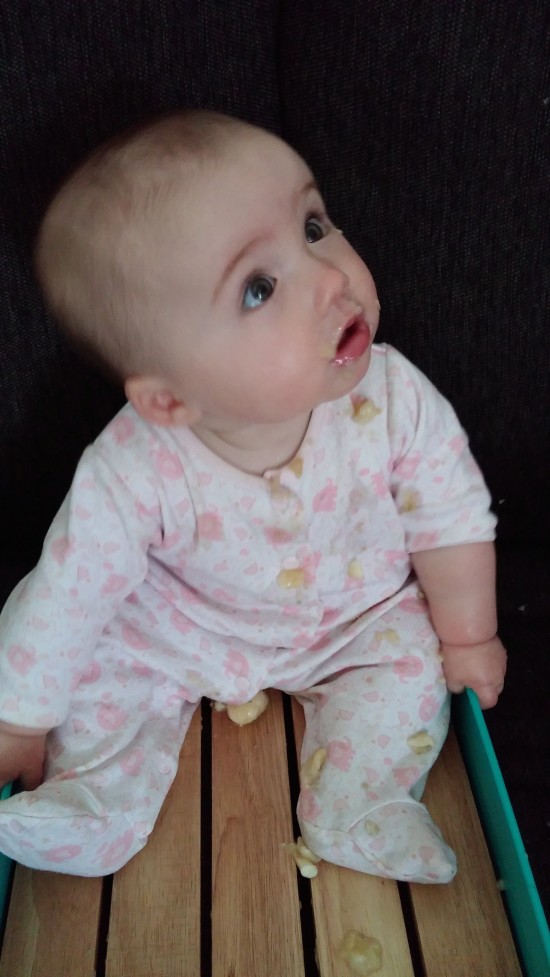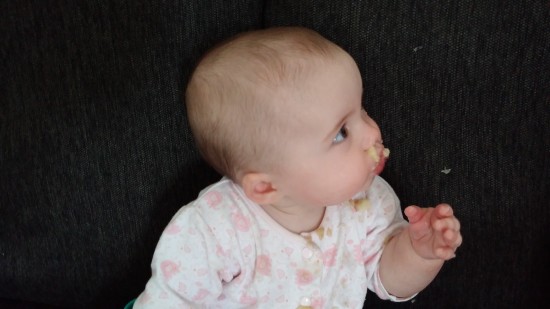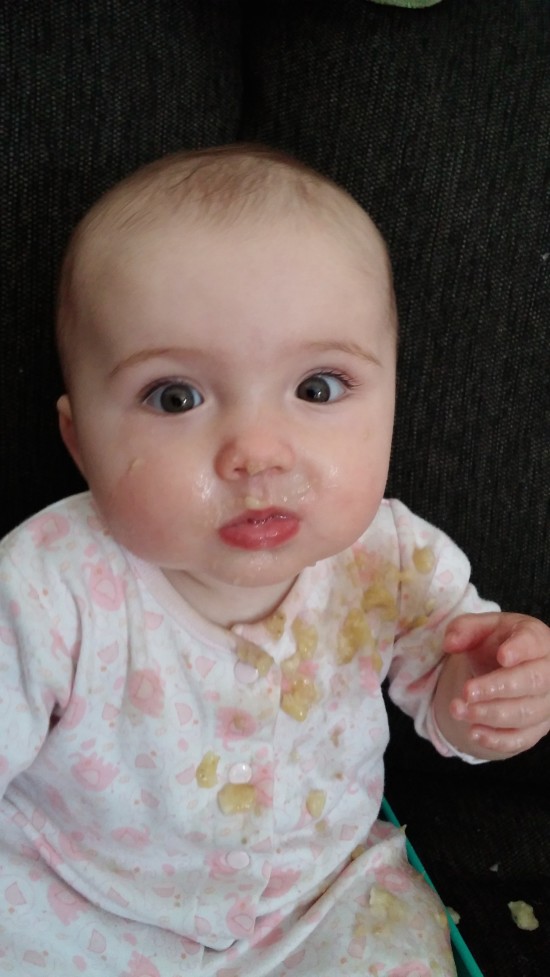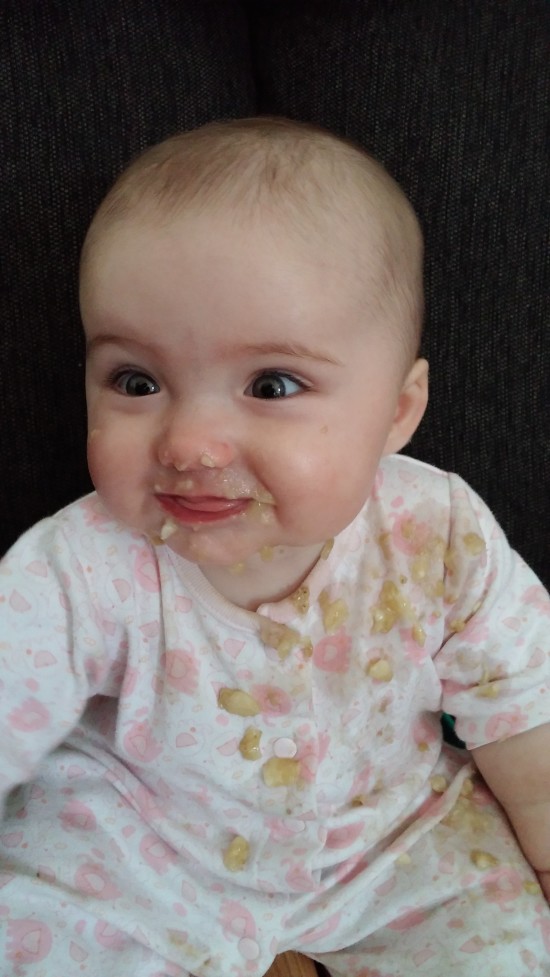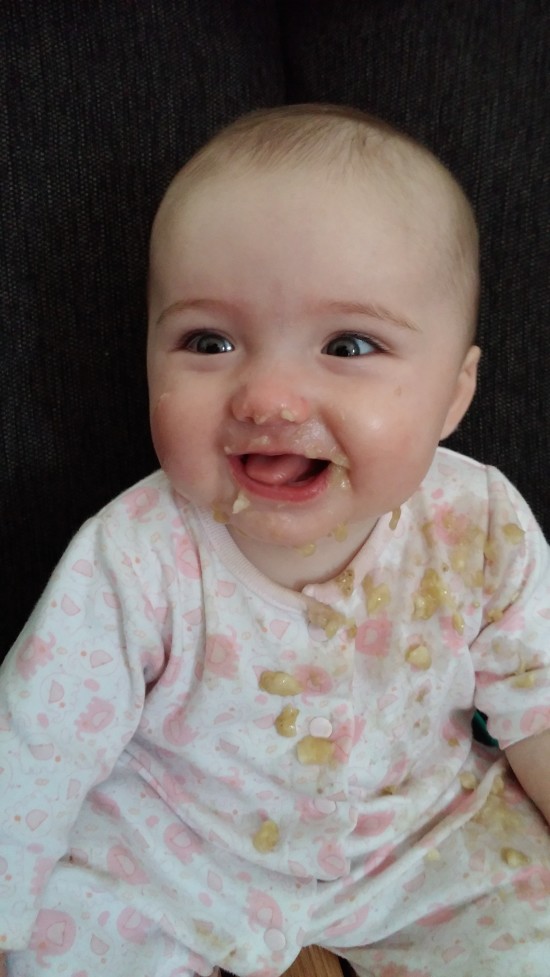 Every month, I take pictures of Kaylee with her monthly sticker – I do one set on the floor on a blanket, and the other set in the nursery rocker, beside her stuffed zebra. I plan on putting the best of them together at the end of the year (and putting them in the baby book as well), and these are a bunch of them for this month!