Not a super fascinating life-changing dream last night but I liked it. I dreamed I was working in a library, which I totally would love to do. I wasn't a librarian, but just stacked books, went through donations, things like that. Which.. kinda sounds like fun, especially going through all of the books and deciding what to keep, sell or discard.
This weekend husband's parents and brother are coming from Missouri to visit us before the baby comes. We're also getting a second couch for the living room from Craigslist tonight. It's in gray like our Ikea couch, but it's not on legs, so I am hoping that we'll be able to put it on legs, but it's the best choice we've found – I've been stalking for months. (Sadly, we missed the exact same Ikea couch we already have. And we don't get very much Ikea stuff around here since the closest is an hour and a half away.)
Yesterday, husband and I carved pumpkins. I think it's cool looking at all the intricate designs and commercial patterns others do, but I like more traditional looking jack-o'-lanterns the best.
Mine's on the left and husband's is on the right. (Doesn't his look like an adorable out-of-control baby vampire? SAY YES.)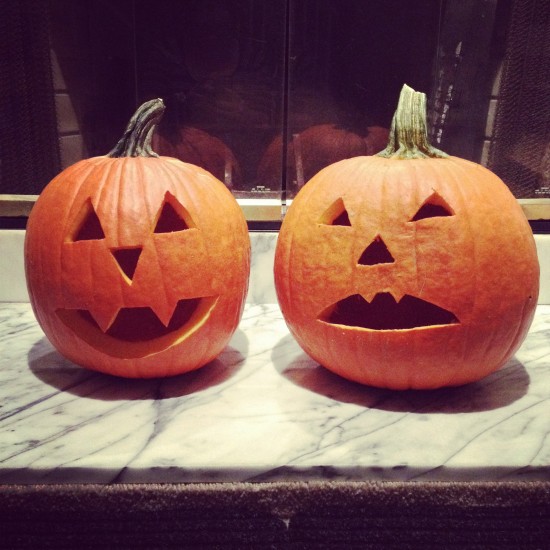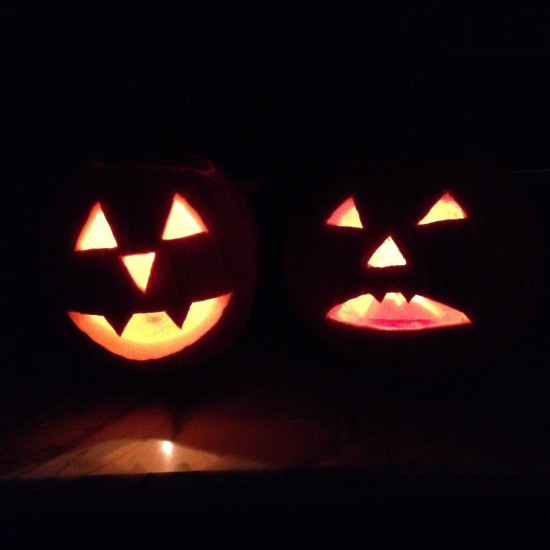 So, show me your pumpkins!