Hey! I acquired this postcard in Dollywood. We went to Tennessee on our one and only family vacation growing up. I don't remember much about Dollywood itself, except being dragged to boring shows, haha, and a few rides.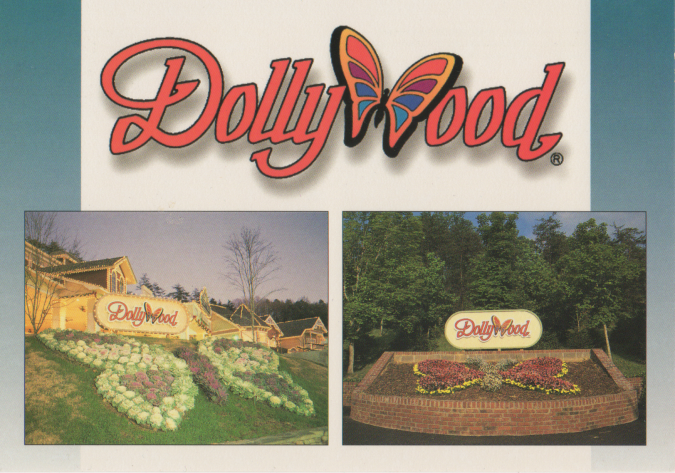 But I do remember seeing bears. I also got to ride a horse, ice skate and go on a helicopter ride that trip. That was the first time and (sadly) the last time I got to do all three of those things.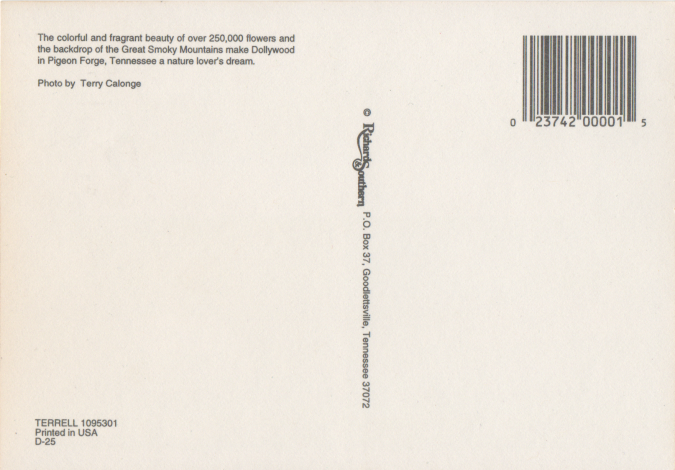 The colorful and fragrant beauty of over 250,000 flowers and the backdrop of the Great Smoky Mountains make Dollywood in Pigeon Forge, Tennessee a nature lover's dream.
Check out the rest of my Postcard Project.