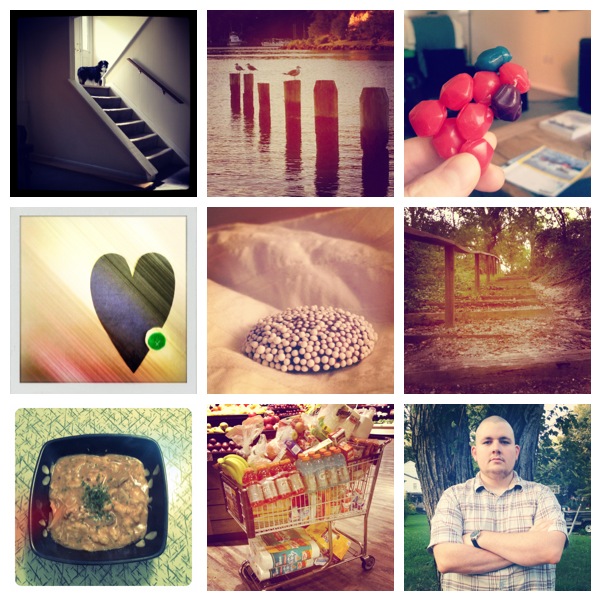 Stinky puppy on the stairs // seagulls out on the water // stairs in the woods leading to the beach // heart polaroid // nonpariel // gushers "molecule"! // chicken paprikash // way too many groceries! // husband's bald head
Happy Friday!
I think I'm going to do that 52 Weeks of Instagrams thingy, but umm, I can't start it in the middle of the year, gosh, that's crazy talk. haha. So, we'll just do it anyway but "unofficially" until the start of the year, right? Right!
I made chicken paprikash this week. It's a Hungarian (I'm a quarter Hungarian!) dish with chicken, drop dumplings, onions and a sauce thickened with sour cream and with a ton of Hungarian sweet paprika. It's so good!
Tomorrow I'm going to the York Fair up in PA with my family. I haven't been there in forever, haven't been to any fair in forever. I don't like funnel cake (I know, I'm weird) but I can't wait to eat other yummy junk.
And I have to get an obligatory ferris wheel picture so I can be a proper hipster, right?
P.S. Check out the 20 Questions series I've been doing and please join in! I'm taking a break for the weekend, so now would be a good time to catch up.