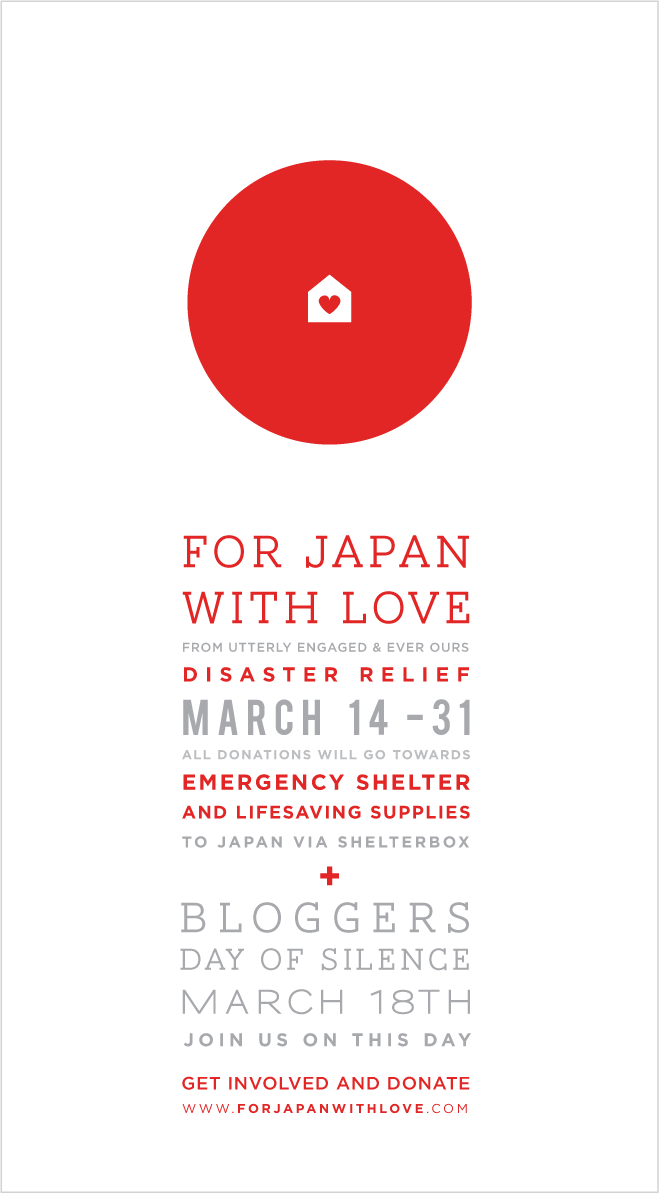 Tomorrow I won't be blogging because I'm participating in the Bloggers Day of Silence.
If you're looking for an organization to donate to for Japan, check out the project For Japan With Love and donate to the organization they chose called ShelterBox. ShelterBox provides shelter & emergency supplies to families during disasters.
Each large, green ShelterBox is tailored to a disaster but typically contains a disaster relief tent for an extended family, blankets, water storage and purification equipment, cooking utensils, a stove, a basic tool kit, a children's activity pack and other vital items.