I have a lot of incoming to share today. Wow. You can click on the smaller pictures to make them larger.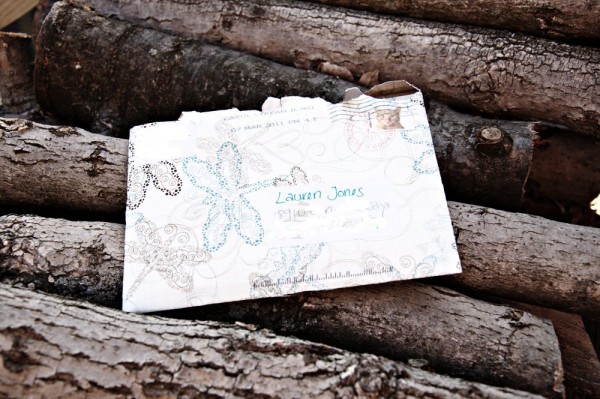 Cool mail art done on a magazine subscription card – such a great idea!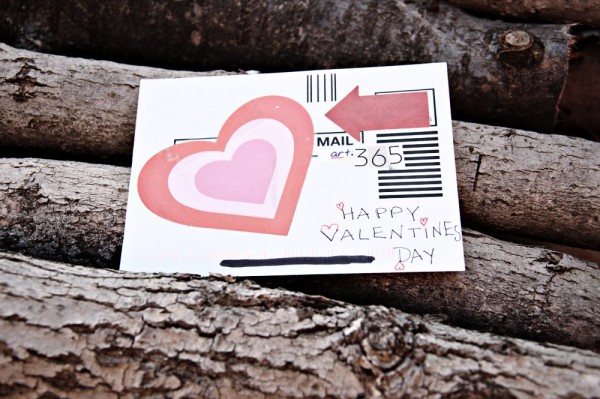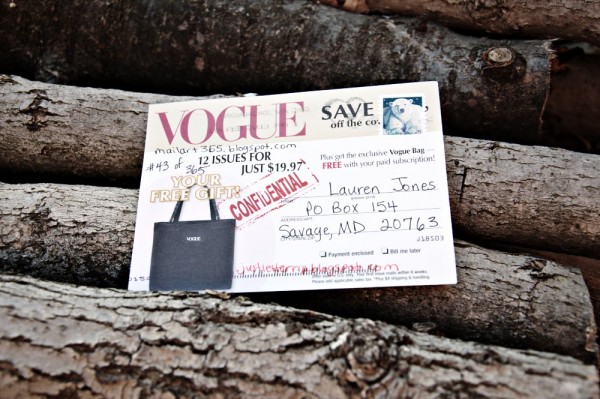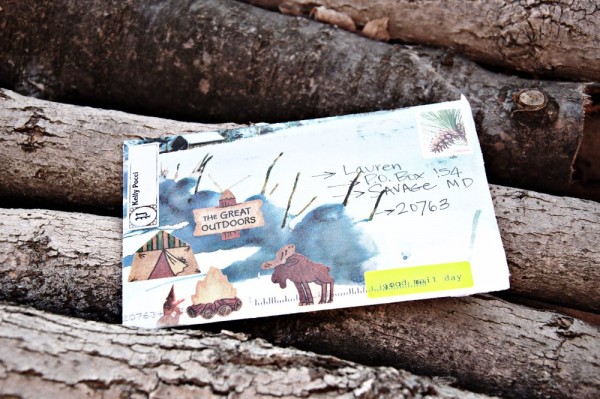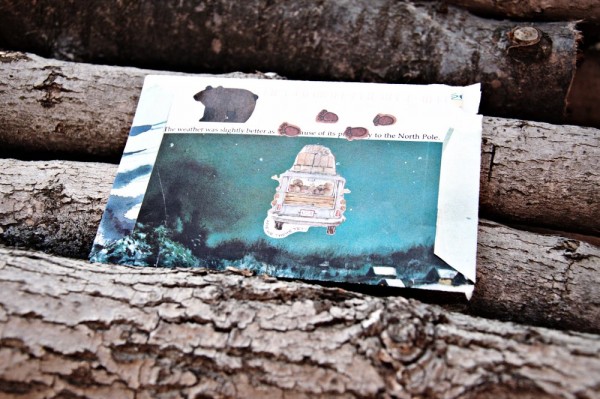 The groundhog is really cute, haha.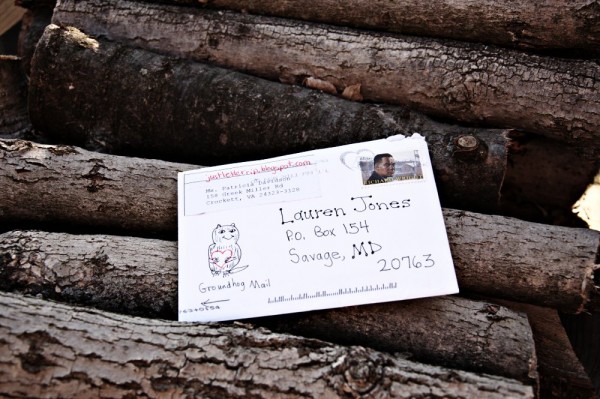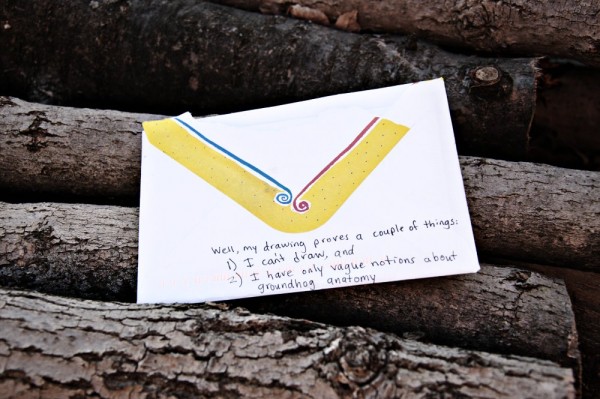 Hardees bag! Some of these are so creative.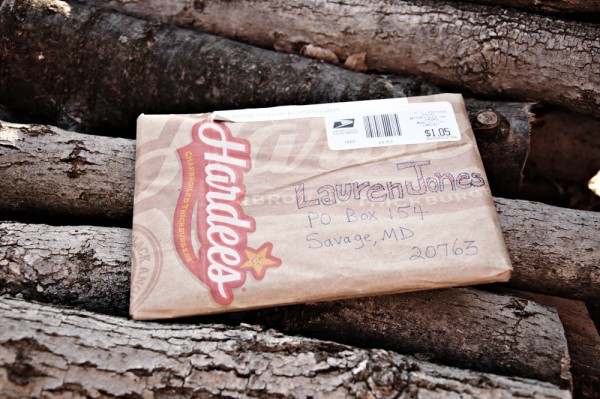 Fantastic package from Kristy. Look at all these notecards & goodies!! I love the Charlotte's Web card.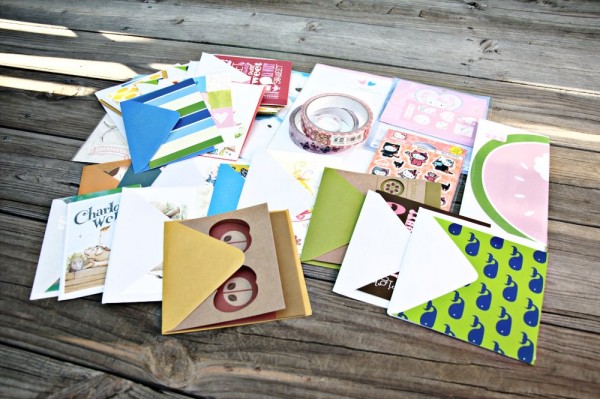 Envelopes made from some really pretty vintage paper.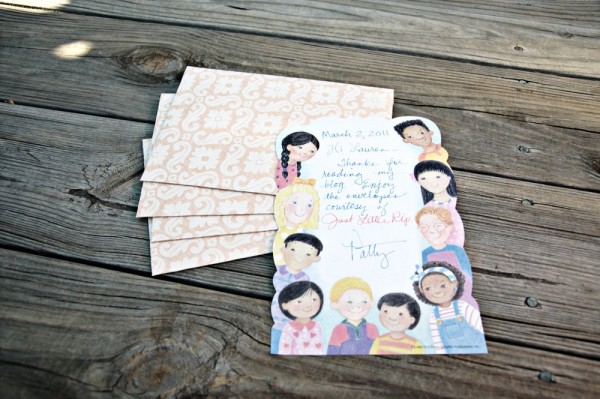 And this amazingness is from Amanda Atkins. I love her art. The picture is amazing.. and the paper doll.. & she included the sweetest note (that I'm not going to share, sorry!). The print is called "Rebecca & the Racoon". Here is her shop. She is so talented, I can't wait to find a place for this in my new home.