List 4: Today's Playlist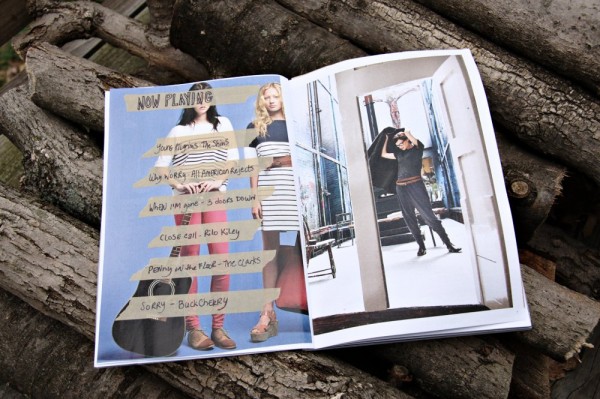 Now Playing
Young Pilgrims – The Shins
Why Worry – All American Rejects
When I'm Gone – 3 Doors Down
Close Call – Rilo Kiley
Penny on the Floor – The Clarks
Sorry – Buckcherry
List 5: Weekend Goals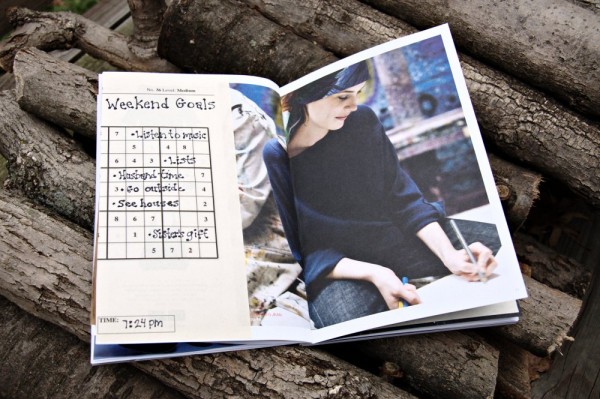 Listen to music
Lists
Husband time
Go outside
See houses
Sister's gift
List 6: Least Favorite Words (and phrases)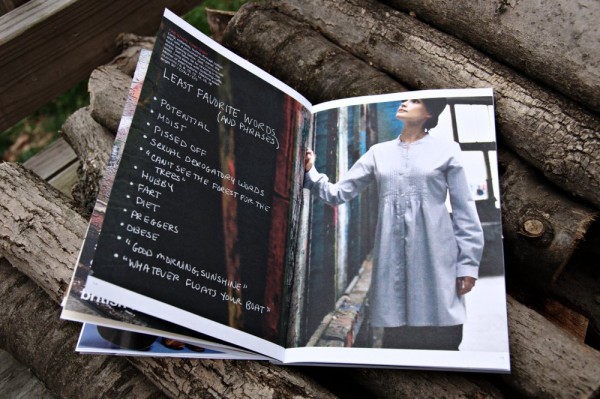 Potential
Moist
Pissed off
Sexual derogatory words
"Can't see the forest for the trees"
Hubby
Fart
Diet
Preggers
Obese
"Good morning, Sunshine"
"Whatever floats your boat"
List 7: Blog Goals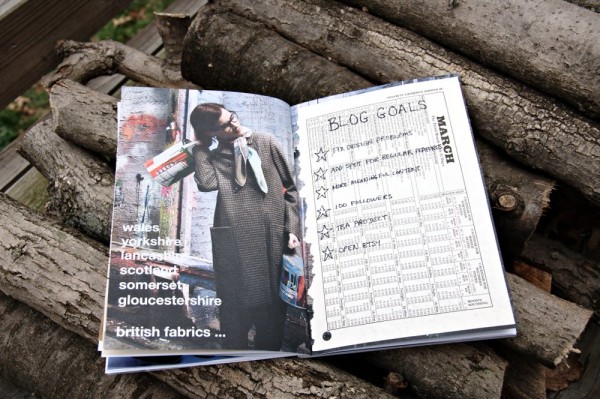 Fix design problems
Add spot for regular features
More meaningful content
100 followers
TBA project
Open Etsy
List 8: What's In My Bag
make-up
comb
wallet
chopsticks
washi tape
keys
phone/headphones
moleskine
pens
rosary
cozies
sunglasses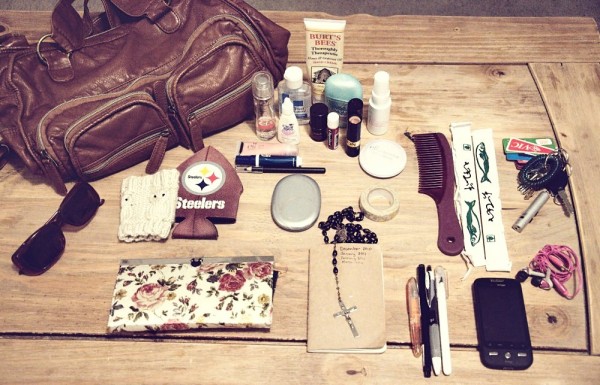 Here's a better (centered) picture & yes, I need to have a coffee & beer cozy in my purse. You never know when you need to have a coffee or a beer. gosh. or chopsticks.
I know you all want to know the specific makeup junk..
– Burt's Bees honey & grapeseed oil hand creme (which clumps so so bad, grr)
– tide pen
– hand sanitizer
– Gap scent in "so pink"
– eye drops for my alcohol addiction
– deodorant (haha! – and now everyone knows I use Degree. But I normally use shower fresh & this is pure satin.)
– mark. "just pinched" cheek tint
– cherry chapstick
– 2 Revlon lipsticks – 413 pearl & 6 pink blush, both really nice colors & the pink blush is the prettiest pigmented pink lipstick ever
– mark. "mist opportunity" in kiwi grapefruit
– E.L.F. mirror
– E.L.F. lip gloss
– E.L.F. eyeliner
– Cover Girl Trublend powder in the lightest shade (the old kind they don't make anymore, grr, and it's the only cover-up that i've ever found that is light enough for me. i bought a bunch on ebay haha!)
Oh, and I forgot the mark. scanda-lash eyeliner that was in there too, but not in the picture.
List 9: Favorite Websites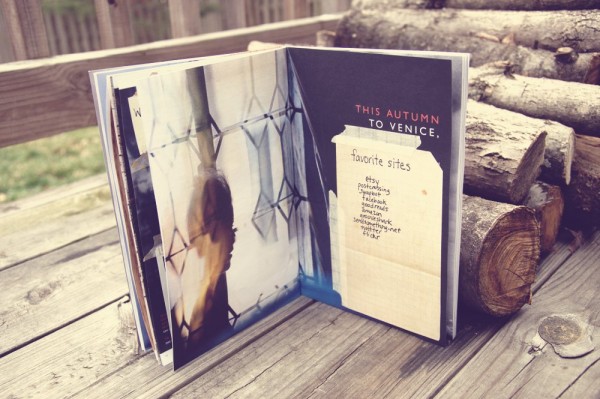 Etsy
Postcrossing
Swap-bot
Facebook
Goodreads
Amazon
Grooveshark
Sendsomething.net
Twitter
Flickr