From my friend Hollie right up on my refrigerator. 🙂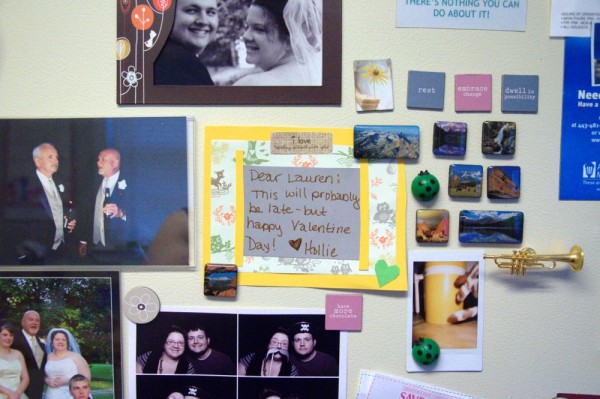 I think I'm going to start doing "incoming" and "outgoing" on Snail Mail Monday but I'll probably forget so you should remind me.
30 Days of Lists is coming up tomorrow, check it out if you want to participate. I'll be posting mine here. If you don't know what it is, here's the blurb about it.
Not everyone can make a mini scrapbook every week or an art journal page every night.
"30 Days of Lists is our encouragement and challenge to you that you CAN journal just something every day – even something as small as a list.

Every day through the month of March we will be posting a list prompt – anything from weekend goals to celebrity crushes. At the end of the 30 days you'll have a collection of entries creating a small snapshot of your life right now."
Here is the journal I made for it, and by "made" I mean I glued one little thingy on the cover haha! But, I've been wanting to use this magazine as a journal for awhile so I think this is a great occasion for it.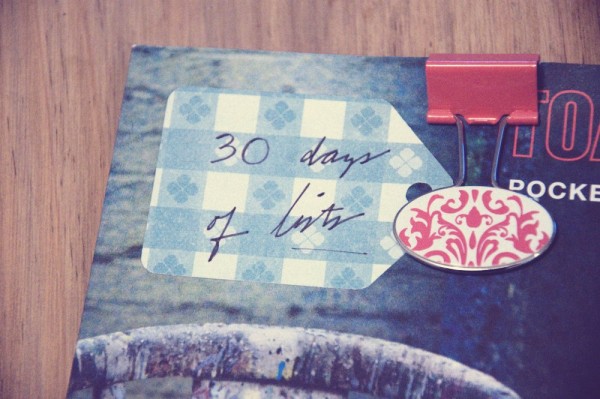 Anyone else here participating in 30 Days of Lists?
And of course, check out my snail mail giveaway if you haven't. Two more days left!