yay. we're looking at a house this weekend to rent. our lease is up soon and we're kind of sick of this place, so we're looking for another. we did have three appointments, but two cancelled – one signed a lease this morning and the other rescheduled for next week.
i got my valentine's day gift early. you're going to totally think it's lame but it's what i asked for. i'm so romantic, haha.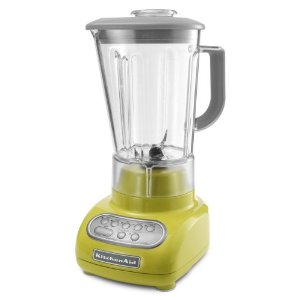 i love it so far, for smoothies. it.. like.. actually blends! this is my first blender ever as an adult, haha.
this is what i have been doing to make green smoothies.
banana
spinach
frozen mixed berries or just strawberries
flaxseed – they make these travel packs, individual packets, that are really easy for this
honey or sugar (optional)
the banana is the base and the berries can be changed out. i just eye it up, but you'll want a decent amount of spinach. if i use the mixed berries, i add honey because the banana is not sweet enough at all, but if you use just strawberries, it is, at least for me.
do you have any good smoothie recipes? what else can i do with this blender?