here is the buffet table that was converted into a tv stand. i think it's kind of big for our space, but it's beautiful and it was cheap, so i decided that it didn't matter. it's not like we'll be here in this rental forever.
the "before" space – we were using an old coffee table temporarily.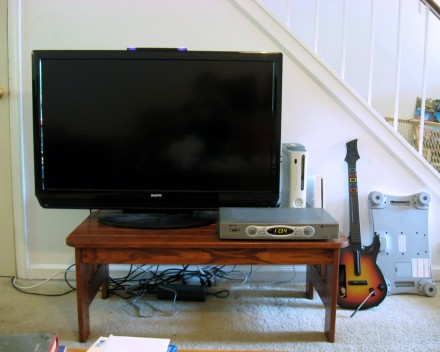 after.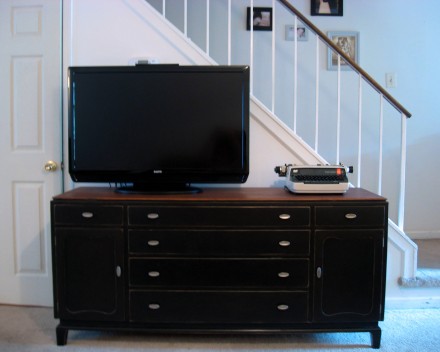 the previous owner converted the drawers into pull down spaces. it looks like she pulled the drawers out, took off the front of the drawer, and put the front back on with hinges.
the whole living room.. which actually is the dining room portion of the room, but the way our front door is situated, there is literally no room in that half of the room. (it currently has a desk and bookshelf in it, oh and all the stuff that i hid from this half of the room to make the pictures look nicer, of course!)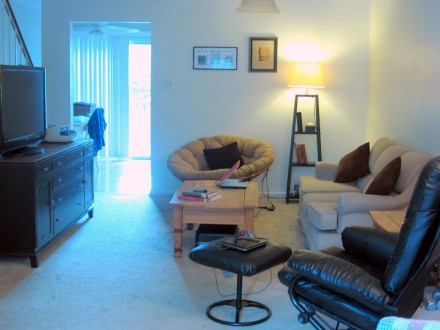 and the corner where my favorite vintage suitcases are sitting currently, until i find a better place for them.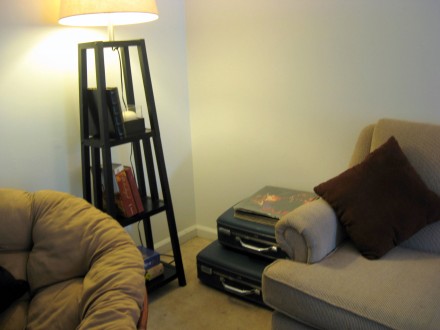 i still have a lot to do, but i really like how things are coming together. this is the first time in my life that i've liked how a room of mine has looked. i want gray and yellow added.