for the christmas in july craft swap at craftaholics anonymous, I made a journal for my swap partner. it was the first time i've made something like this, and it was pretty fun – i'll definitely do it again. it was also my very first swap.
i need a better way to attach the pages though, so if anyone has any suggestions that are still fairly easy, let me know. i used embroidery thread, but it was very loose.
embroidery is definitely the habit i need to have, because it's cheaper haha.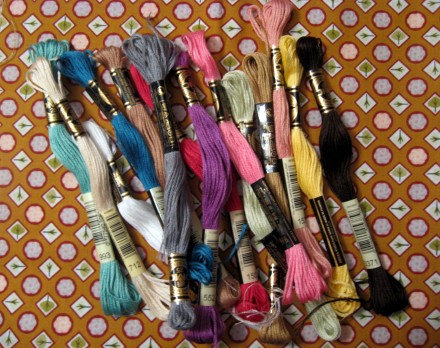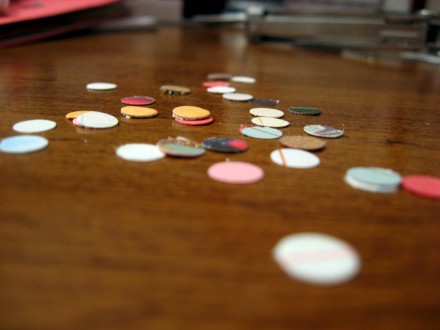 i've never embroidered before and i don't know if this counts or not, but i didn't actually set out to embroider. i wanted to add a pocket to the cover and thought that embroidery thread would be prettier than just sewing it, and i happened to have a hoop for another project, so i decided to try it out on there so it would be sturdier, and well, haha, i'm apparently embroidering.. i can see why people use the hoop – so much easier!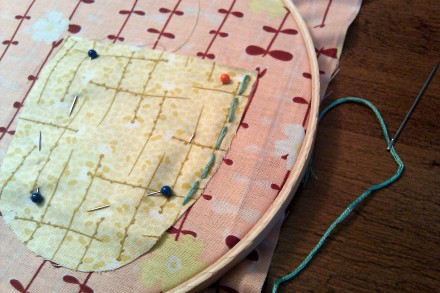 [front cover]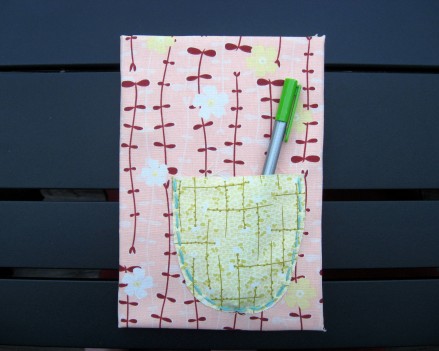 [back cover]