i finally got started on the Tell Your Story art journal class and finished my intro page! i should get a lot done this weekend though.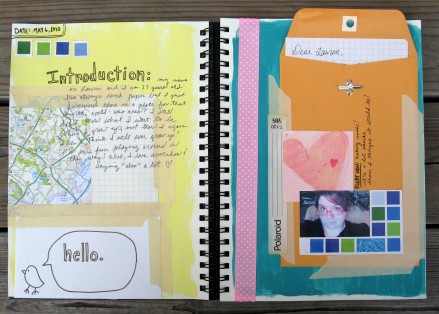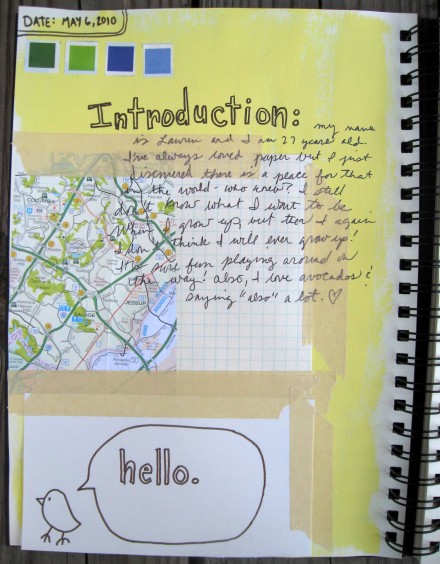 Introduction: my name is Lauren and I am 27 years old. I've always loved paper but I just discovered there is a place for that in the world – who knew? I still don't know what I want to be when I grow up, but then again, I don't think I will ever grow up! It's sure fun playing around on the way! Also, I love avocados & saying "also" a lot! ❤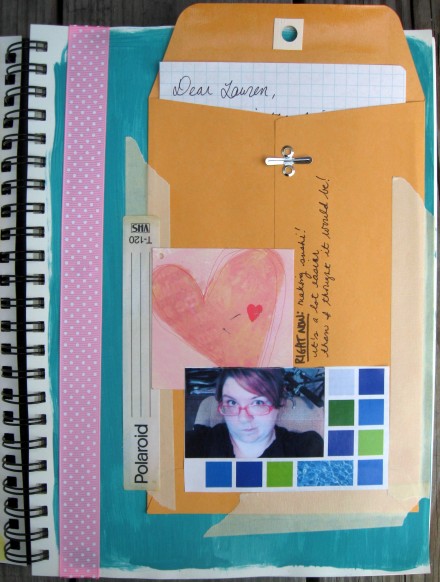 RIGHT NOW: making sushi! it's a lot easier than I thought it would be!